Upcoming ICAA Events and Programs
In order to register for an event, you must be logged in and have a valid institutional membership. Click on 'Membership' from the site menu in order to get started.
2018 Spring Drive-In Workshop
Where:

Benes Room in the Hamilton Williams Campus Center




Ohio Wesleyan University




Delaware, Ohio

When:

Wednesday, March 21, 2018

Who:

Kestrel Linder, Co-Founder and CEO, GiveCampus




Felicity Meu, Director of Partner Success, GiveCampus

Cost:

$25/person includes coffee/light breakfast and lunch

Time:

Registration begins at 8:30




Program from 9:30 a.m. to 3 p.m.

Please note: registrations are non-refundable but may be transferred from one individual to another at the same institution. Email info@myicaa.org if you need to transfer a registration.

Building the 21st Century Development Shop:
Tangible ways to build innovation into
your strategy, process and toolset
Schedule

8:30 a.m.

Registration Opens


Coffee/Light Breakfast available



9:30 a.m.

Welcome – Colleen Garland, Vice President for University Advancement, Ohio Wesleyan University



9:45 - 10:45 a.m.

Session 1: Key Trends in Digital Engagement: How to Stay Ahead of the Curve


Giving days. Crowdfunding. Peer-to-peer fundraising... Words that were foreign to most of us five years ago are now ubiquitous and becoming central components of many advancement teams' strategic plans. Why? Because the writing is on the wall: an increasing number of today's donors and virtually all of tomorrow's donors and prospective donors live online, on social media, and on mobile devices. If we don't meet them in those channels and engage them in a manner that they enjoy and want to repeat, educational fundraising will suffer for decades to come. Indeed, the prospective first-time donors of today are the major donors of tomorrow. The stakes for acquiring and retaining these donors have never been higher. And the competition for donors' time and attention has never been stiffer.

Kestrel Linder, Co-Founder and CEO of GiveCampus, will take stock of where we are and what we've learned over the last five years, as an increasing number of institutions have significantly expanded their digital fundraising and engagement efforts with a variety of new approaches and models. The presenters will share a case study of a number of ICAA school digital fundraising campaigns, painted against a backdrop of data drawn from the digital fundraising efforts of 400 educational institutions (both K-12 and higher ed) and encompassing more than $150 million in online giving by more than 1.5 million donors.



10:45 a.m.

Break


11:00 - 12:30 p.m.

Session 2: Design Thinking: a Framework for Innovation, Problem Solving, and Change


Does your Advancement Office have a dedicated Research and Development Team? No? Well you're in the overwhelming majority. In a world where donor preferences are rapidly changing, this means that you need to be your own R&D team. If you're not sure where to begin, consider Design Thinking.

Increasingly, colleges and universities around the world are integrating Design Thinking into their curricula, launching innovation and design programs, and using this frameworks to shape strategy and decision making across Development teams. Design Thinking puts the tools for innovation and change in the hands of all stakeholders and has proven to be a powerful methodology for driving innovation and helping ensure that schools stay ahead of the curve.

Felicity Meu, GiveCampus's Director of Partner Success and trained Design Thinking facilitator, will lead an interactive training on how every member of a Development team, from marketing to major gifts, from annual giving to advancement services, can incorporate Design Thinking into how they approach problem solving, planning, and innovation in their work.



12:30 p.m.

Lunch (included with registration fee)


1:45 - 2:45 p.m.

Session 3: Bringing it all Together: Tangible Ways to Bring Skills and Ideas Back to the Office
To round out the day, Felicity and Kestrel will lead a hands-on workshop to go from theory to practice and help make the themes and skills from the day actionable for everyone in attendance. Participants will break into groups based on interest areas and roles. They will use their newly learned Design Thinking Skills to brainstorm and refine plans for how to drive innovation in their respective offices.


2:45 p.m.

Additional Networking Time and Adjourn

Speakers
Kestrel Linder, Co-Founder and CEO, GiveCampus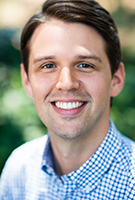 Kestrel is the CEO of GiveCampus, the social fundraising and engagement platform trusted by more than 500 educational institutions for giving days, reunions and class giving campaigns, crowdfunding, peer-to-peer fundraising, and volunteer management. A recognized leader in digital innovation and entrepreneurship, Kestrel speaks regularly on the evolution of web platforms, social media, and online marketplaces; the dynamics that drive user adoption and retention across different demographics and social networks; digital engagement and best practices; and the future of advancement amidst rapid technological change.
Felicity Meu, Director of Partner Success, GiveCampus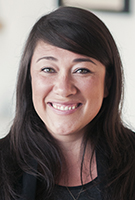 Felicity spent 9 years with Stanford's Office of Development. As Stanford's inaugural Director of Next Generation Giving she worked closely with individual donors and volunteers but also helped craft the University's vision for engaging its next great generation of philanthropists. Concurrently Felicity is serving as Director of Partner Success for the fast growing startup, GiveCampus, and consulting for Stanford's Effective Philanthropy Lab, working on a project dedicated to taking a deep dive into better understanding the needs of millennial donors.
Available Events